PENERAPAN MODEL PEMBELAJARAN KOOPERATIF TIPE NUMBER HEAD TOGETHER (NHT) PADA PEMBELAJARAN FISIKA SISWA KELAS X DI SMA NEGERI NIBUNG
Rina Neneng Ambar Wati

Universitas PGRI Silampari

Tri Ariani

Universitas PGRI Silampari

Ovilia Putri Utami Gumay

Universitas PGRI Silampari
Abstract
This study aims to determine the completeness of learning outcomes of class X students on Newton's Law material after the Number Head Together (NHT) cooperative learning model is applied at SMA Negeri Nibung. The research method used is in the form of a quasi-experimental. The population is all students of class X IPA SMA Negeri Nibung which accommodates 35 students and as a sample class X. IPA 1 which has 18 students. Data collection is done by using a test technique. The average learning outcomes of physics after the implementation of the Number Head Together (NHT) model is 83.18 and the proportion of students who complete reaches 82.35%. The data collected were analyzed using t-test at a significant level = 0.05 obtained tcount = 1.984 ttable = 0.690, it can be said that student learning outcomes after participating in physics learning with the Number Head Together (NHT) model were significantly completed.
References
Andriani, L (2019) Penerapan Model Pembelajaran Kooperatif Tipe Course Review Horay (Crh) Terhadap Hasil Belajar Peserta Didik Pada Materi Ikatan Kimia Di Sma Negeri 1 Woyla Barat Skripsi Fakultas Tarbiyah Dan Keguruan Universitas Islam Negeri Ar-Raniry Banda Aceh.

Andriyani, (2014), Pengaruh Hypermedia Terhadap Hasil Belajar Siswa Kelas XI Pada Konsep Hukum Gravitasi Newton. Skripsi Pendidikan Fisika, Fakultas Ilmu Tarbiyah dan Keguruan Universitas Syarif Hidayatullah. Jakarta.

Astuti, N.D (2017) Perbedaan Hasil Belajar Fisika Siswa Yang Menggunakan Model Course Review Horay dan Model Direct Instruction Skripsi Program Studi Pendidikan Fisika Fakultas Matematika Dan Ilmu Pengetahuan Alam Universitas Negeri Yogyakarta.

Arikunto, Suharsimi. 2010. Prosedur Penelitian suatu Pendekatan Praktik. Jakarta: Rineka Cipta.

Budiyanto, A.K (2016) Sintaks 45 Metode Pembelajaran Malang, UMM Press.

Hayati, S (2017) Belajar Dan Pembelajaran Berbasis Cooperative Learning. Magelang: Graha Cindekia.

Nurdiyansyah & Fahyuni,(2016). Inovasi Model Pembelajaran. Sidoarjo: Nizamia Learning Center.

Rizkiyah, P. (2020). Penerapan Model Numbered Heads Together (NHT) Dalam Meningkatkan Hasil Belajar PAI di SMP Negeri Aceh. Skripsi. Banda Aceh: Ar-Raniry.

Safitri, L. dkk, (2014) Pengaruh Model Pembelajaran Kooperatif Tipe COURSE REVIEW HORAY (CRH) terhadap Hasil Belajar Fisika pada Materi Suhu dan Kalor Kelas X MAN KISARAN T.P 2013/2014, Jurnal Inpafi, 2, 2 (4), 156-166.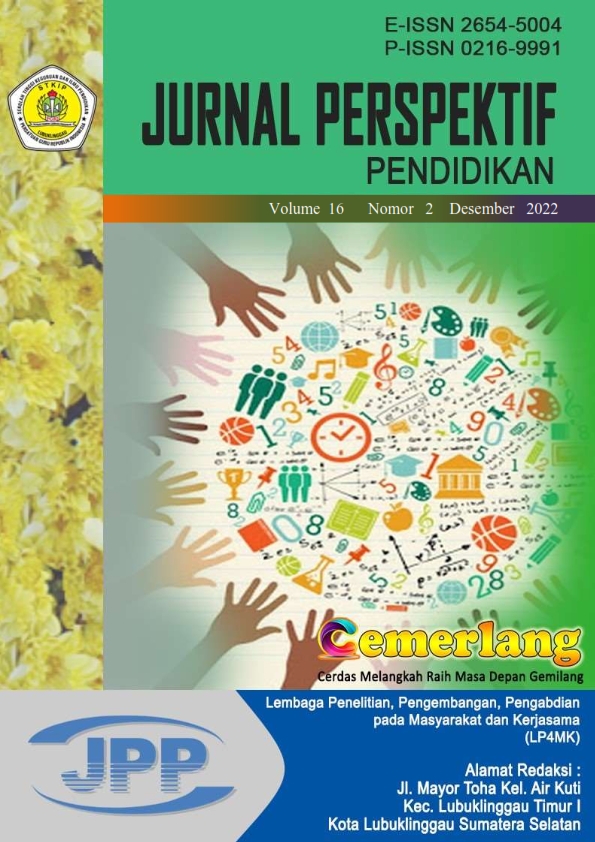 This work is licensed under a Creative Commons Attribution-NonCommercial-ShareAlike 4.0 International License.

Jurnal Perspektif Pendidikan by https://www.ojs.stkippgri-lubuklinggau.ac.id/index.php/JPP is licensed under a Creative Commons Attribution-NonCommercial-ShareAlike 4.0 International License.