DEVELOPING SPEAKING MATERIAL THROUGH TASK BASED LANGUAGE LEARNING AT VOCATIONAL HIGH SCOOL IN LUBUKLINGGAU
Agus Triyogo

STKIP PGRI LUBUKLINGGAU

Ardayati Ardayati

STKIP PGRI Lubuklinggau, Indonesia

Syaprizal Syaprizal

STKIP PGRI Lubuklinggau, Indonesia
Keywords:
Speaking, Developing Material, English, TBL
Abstract
The  objectives  of  this  study  were  (1)  to  design  speaking materials using task based language teaching for SMK Negeri 3 Lubuklinggau and (2) to describe  the  strengths  and  the  weaknesses  of  the  speaking materials using Task Based Language teaching for SMK Negeri 3 Lubuklinggau. This research include to Educational Research and Development (R&D) using a simplified six steps of Borg and Gall's model (1983).  The result present that  the product relies much  on pertaining the KD of 2013  curriculum  and  the  teacher  expected  that  the  students  need  to  increase speaking skill since they have opportunity to speak English. The speaking materials were in line with students wants. The strengths of this product helped  students  to  improve  their  speaking  skill  especially  the  vocabularies,  the language function and the grammar used in spoken language. The tasks can attract the students to actively involve the teaching and learning process.
References
Borg, W. R. and Gall, M. D. 1983. Educational Research : An Itroduction (4th ed). London : Longman Inc.

Brown, H.D. 2007. Principles of Language Learning and Teaching (5th ed). San Francisco State University : Pearson Longman.

Cunningsworth, A. 1995. Choosing Your Coursebook. Oxford : Heinemann.

Ellis, R. 2003 Task-based language learning and Teaching. Oxford : Oxford
University Press.

Hammond, J., Burns A., Joyce H., Brosnan D., and Gerot L. English For Social Purpose. Sidney : Macquire University.

Kementrian Pendidikan dan Kebudayaan. "Kurikulum 2013" 18 Oct. 2016. https://urip.files.wordpress.com/2013/02/kurikulum-2013-kompetensidasar-SMK-ver-3-3-2013.pdf

Luoma, S. (2005). Assessing Speaking. Cambridge: Cambridge University Press.

Nation, I.S. P and Macalister, J. 2010. Language Curriculum Design. New York : Routledge.

Nunan, D. 1989. Designing Task for The Communicative Classroom. Cambridge : Cambridge University Press.

_________. 2003. Practical English Language Teaching. New York : Mc Graw
Hill Companies.

Richards , J.C, Rogers, T. S. 2001. Approaches and Methods in Language Teaching (2nd edition). United States of America: Cambridge University Press

Willis, J. 2003. A Framework for Task-based Learning. London : Addison
Wesley Longman.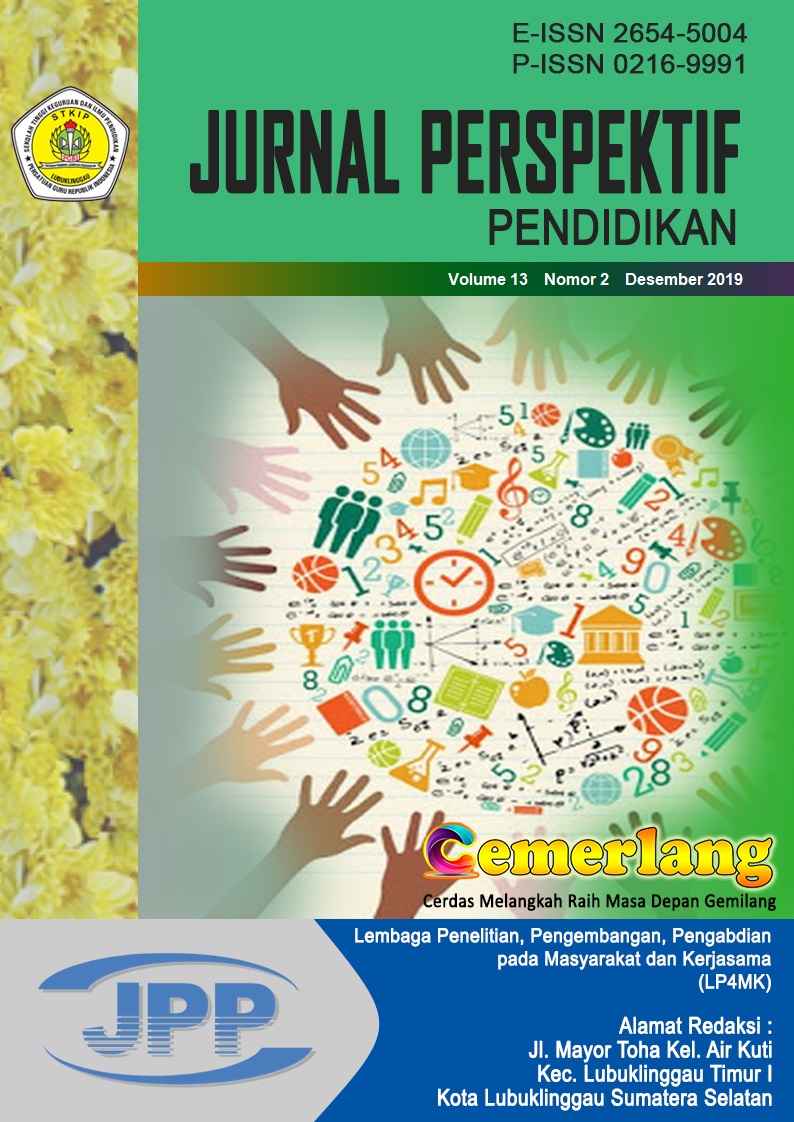 Jurnal Perspektif Pendidikan by https://www.ojs.stkippgri-lubuklinggau.ac.id/index.php/JPP is licensed under a Creative Commons Attribution-NonCommercial-ShareAlike 4.0 International License.